Five days after Cyprus' panicked leaders ordered banks to close their doors, the fate of the financial system hangs in the balance and credit cards are going out of fashion.
Reluctant to accept the promise of payment from customers, shop-owners say wholesalers are demanding cash on delivery. Some petrol stations, too, are refusing credit cards.
Retailers with only Cypriot bank accounts are struggling to ship supplies in from abroad. Gentlemen's agreements are bridging the gap.
People are still waiting for hours in line at ATMs to get some cash so they can buy essentials, like food.
The streets are almost empty as Cypriots stay at home awaiting the final decision on the bailout. They are also trying not to do anything that requires them to spend money, conserving their cash until the banks re-open.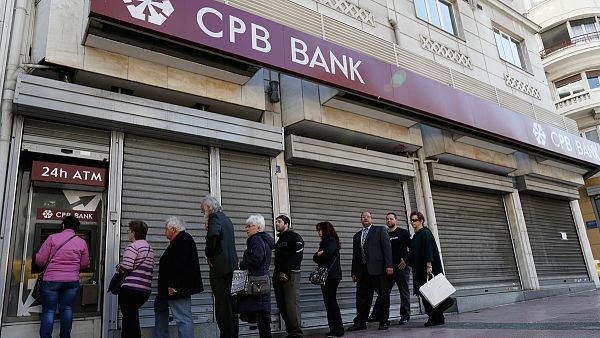 Many older people are having particular problems, as they don't know how to use the ATM machines or they even don't have a bank card to get money.
Chystalla Constantinou, is an 80-year-old woman living in a village near the capital Nicosia. She told euronews she has no more cash: "I never had a bank card and even if I had I couldn't use it. I always went to a bank to get money. Now the banks are closed. How am I supposed to live without cash? I have some food at home and here in the village we're exchanging food with each other so we can stay alive," she said.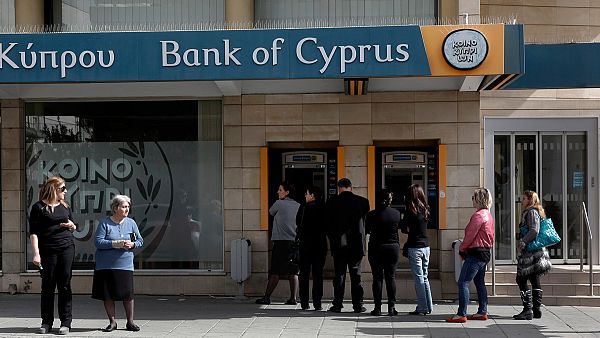 "The bakeries have special offers: 1.50 euros for bread and milk. Yesterday I waited three hours at an ATM to get 150 euros so I can buy milk, food for me and for my two children. People are staying at home as if we were at war. They want to take our savings. We worked for this money. We didn't steal it. It's ours, not theirs," Elena Christodoulou, a 32-year-old mother from Nicosia told euronews.
Petros Petrides, a student from Limassol, says he has not been to university for a week in order to not spend money on petrol. "We are a family of six. My parents and four children. I stay at home so I wouldn't have to borrow money from my parents. They don't know if they going to get their salary at the end of this month. I really don't know what to do", he said.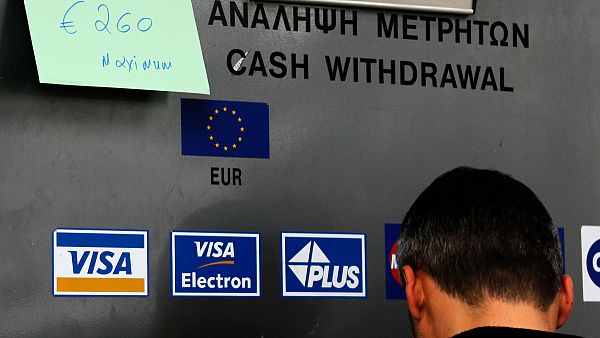 Even the shops are closed. Many have already declared bankruptcy and the owners of those that are still open fear they will be bankrupt by summer.
"People don't have money to get food. They are not going to spend money to buy anything else. Credit cards are not working. We can't accept them. But even if we accept them our suppliers want only cash", said Ioannis Ioannou, a shop owner in central Nicosia.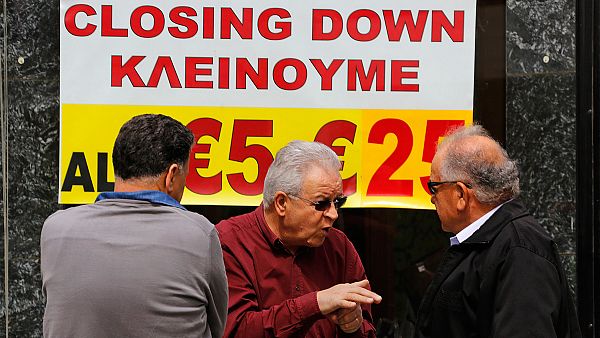 Saturday was the day news broke of a proposed levy on savings to raise the 5.8 billion euros Cyprus' lenders at the EU and International Monetary Fund want in exchange for a 10 billion euro lifeline to keep the island financially afloat.
Adamos Hadjiadamou from the trade association that represents supermarkets in Cyprus said that since then, the majority of suppliers have suspended the customary practice of providing goods to stores in return for payments by credit or cheques.