Stealing, although forbidden almost everywhere in the world, is probably the most prosperous way of spending your time.
It is rather lazy but if you think about it, it is true. Especially when dealing with million or even billions of euros.
The latest diamond heist in Belgium proves that well planned, well executed and daring make history, even when the perpetrators are caught.
Euronews presents the biggest robberies of the last century.

Saddam Hussein's unique withdrawal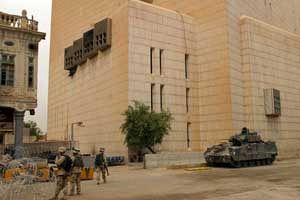 In most robbery scenarios, the thieves plan carefully before acting. Saddam Hussein was a dictator but obviously he was not a common thief. He just treated Iraq like his own personal playground. And the country's central bank was no exception. For him, it was just like playing Monopoly.

The day before his country was bombed by coalition forces, Saddam sent his own son Qusay to make a pretty unique withdrawal on his behalf. Qusay entered the bank with a handwritten note as a receipt and left the scene with boxes stuffed with $100 bills. The whole operation lasted five hours. Saddam became richer to the tune of over US$1 billion (749 million euros).

Those who say that money does not always make us happy had it right regarding Saddam's future. The once mighty dictator was caught hiding in a hole in the ground. As for his son Qusay, US forces tracked him down and killed him. Later, approximately $650 million was found by coalition troops hidden in the walls of one of the palaces Saddam used to live in. The remaining $350 million has never been recovered and is considered lost.

The Art of stealing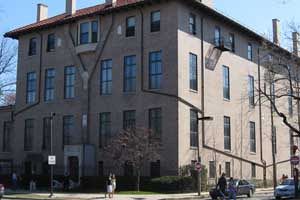 A thin line separates crime from culture in the art of stealing. On 18 March 1990, two men dressed as police officers entered the Gardner Museum in the US city of Boston. After convincing the inexperienced security guards that they were responding to an emergency call, they handcuffed them in the basement.

What followed shows why ripping–off can be done in a stylish way. The two "law officers" spent more than 80 minutes carefully selecting 12 masterpieces in the same way that an art critic would admire the tiny but meaningful details of each painting.

Calculating the paintings' value the number seems astonishing; art pieces worth over 224 million euros were stolen and that was more than 20 years ago.

The haul included three Rembrandts and a Vermeer. The case has never been solved although there is a 3.75 million euro reward for any information regarding the return of the artworks.

London City bonds rip-off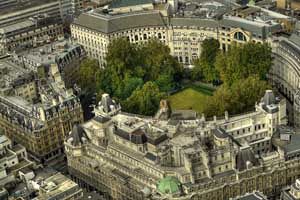 On 2 May 1990, a messenger with money broker Sheppard's was mugged on a side street in the City of London. The messenger was carryiing with him Bank of England treasury bills and certificates of deposit. In total, the mugger fled with 301 bonds, worth approximately 750,000 euros each.
Police and the FBI joined forces and thanks to an informant who infiltrated the gang that tried to launder the bonds all but two of them where finally recovered.

Diamonds are (stolen) forever

Tiny but precious, diamonds have always been a target for thieves. Check out some pretty distinctive heists.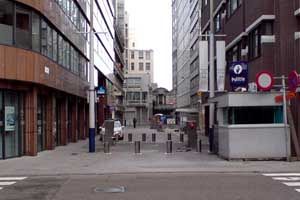 On 16 February 2003 in Antwerp's Diamond Center – through which approximately 80 percent of the world's uncut diamonds pass – four thieves managed to empty 123 of 189 deposit boxes.
The leader of the gang was a 30-year-old Italian named Leonardo Notarbartolo.
The robbery was far from simple. Infrared heat detectors, a seismic sensor, a Doppler radar, a magnetic field as well as a lock with 100 million possible combinations protected the vault. The police have never been able to discover how the thieves were able to gain access to the deposit boxes.

Furthermore, the 75 million euros worth of gems has never been found. As for the brains behind the theft, Notarbartolo is currently serving a 10 year sentence. He was caught after one of his accomplices failed to burn a garbage bag of containing incriminating evidence.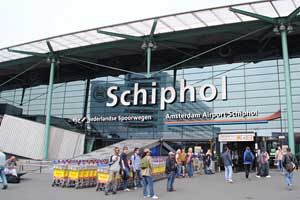 On 25 February 2005 at Schiphol airport in Amsterdam, probably the largest diamond heist ever took place. It was not classy or elegant. It was not complicated. It was not flawless. It was just huge with uncut stones worth more than 88 million Euros being stolen.

Two weeks before the robbery, four men stole a KLM cargo truck and uniforms of the Dutch airline. Then on 25 February, they drove right up to a KLM truck that was carrying a large cargo of uncut diamonds to be delivered to Antwerp.
In front of many witnesses, they ordered the drivers out at gun-point, got in the truck and simply drove away. Since then, police have arrested several men in connection to the robbery.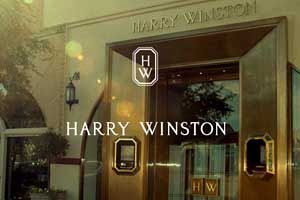 On 5 December 2008 four armed men invaded Paris' famous Harry Winston jewellery store. They carefully cleaned out the display cases as well as a storage area leaving nothing of any value behind. The robbery's haul was estimated to be some 81 million euros. A total of 25 people have since been arrested in connection with the crime.