Olympic sprinter Pistorius charged with girlfriend's murder

South African Olympic and Paralympic sprinter Oscar Pistorius has been charged with murdering his girlfriend.
Reeva Steenkamp, a 30-year-old model, was shot at Pistorius' home in Pretoria in the early hours of February 14.
Police said they would oppose his bail when Pistorius appears in court but refused to reveal further details about the case.
"Our forensic staff are still on the premises. There's still detectives on the premises. So it would be very premature and also very irresponsible of me at this stage to say exactly what happened," said South African National Police spokeswoman Denise Beukes.
According to police there had been reports of incidents of a "domestic nature" at his home in the past.
The State Prosecutor said the track star's court hearing will take place on February 15.
Pistorius and Steenkamp had been together for about a year. A South African radio station suggested that Pistorius may have mistaken his girlfriend for a burglar and that she may have been preparing a surprise for Valentine's Day. One of the last Tweets she had send from her Twitter account on Wednesday read "What do you have up your sleeve for your love tomorrow??? #getexcited #ValentinesDay".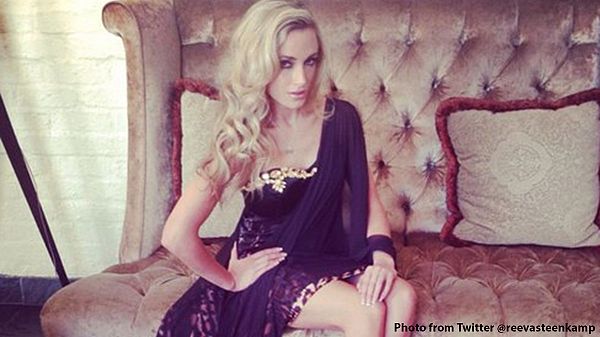 The 26-year-old, who is known as the "Blade Runner" was the first double amputee to run in the Olympics, reaching the 400 metre semi-finals in London.
South Africa has some of the world's highest rates of violent crime, and many home owners have weapons to defend themselves against intruders. Pistorius' complex is surrounded by a three-metre high wall and electric fence.