From its spooky gulags to its underground subways, North Korea's morphology, geography and road network is now visible to all on the Google Maps application.
The data needed for creating the internationally isolated country' s map were gathered through Map Maker, a programme that has helped Google map states with strict regimes, such as Iraq and Afghanistan.
Visitors to North Korea contributed photos, videos and information such as the names of buildings, roads and landmarks in the country.
North Korea's updated view also shows parts of the country where gulag-style labour camps are thought to be located.
Bukchang Gulag

Agrandir le plan
A Google spokesman stated that "citizen cartographers" have played an essential role in developing Google Maps in over 150 countries. The company has been providing maps online for mobile devices for the last eight years.
Three weeks ago, Google' s executive chairman, Eric Schmidt, visited North Korea accompanied by American diplomat Bill Richardson. The company denied any connection between the launching of the map and Schmidt' s trip.
The four grey zones represent areas where gulags are supposed to be.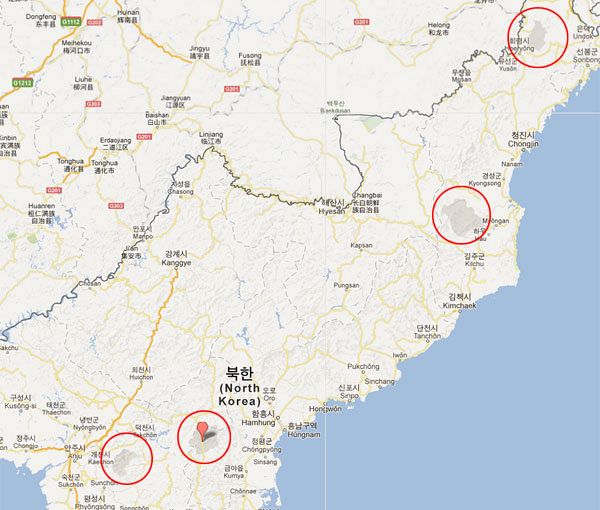 Bukchang Gulag