Violence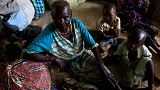 UN says makeshift refugee camps on the border with Uganda are full to over flowing following a further spread in ethnic killings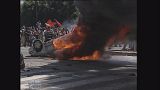 Some 16 years after anti-globalisation protests broke out in Genoa, Italy has admitted its responsibility for police brutality and has agreed to pay 45,000 euros each to six people for moral and mater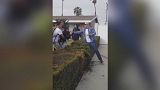 An off-duty Los Angeles Police Department officer fired his gun during a physical altercation with a group of teenage boys in Anaheim on the afternoon of February…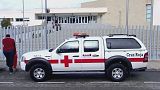 A seventeen year-old has been arrested after stabbing five classmates in a high school in Villena in southeastern Spain.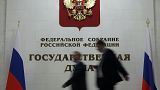 The Russian parliament's lower house the Duma has overwhelming backed a draft law that would ease some penalties for domestic violence.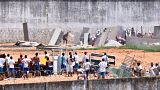 Brazil's prison violence prompts government action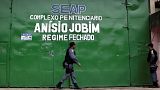 Over 100 prisoners are on the loose and 56 have died after two rival drugs gangs ran riot in a Brazilian prison.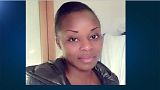 The unrest in Conetta comes amid signs that Italy is toughening its stance on migrants, with more deportations and an increased number of reception centres.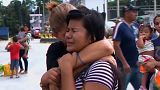 Around 60 people have been killed in a prison riot in Brazil in what officials say is the biggest prison massacre in the history of the state of Manaus.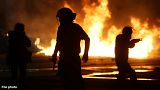 Around 60 people have been killed in a prison riot in Brazil. The fighting was sparked by a war between rival drug gangs in the Amazon jungle city of Manaus.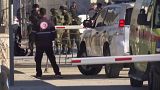 Israeli police say a Palestinian woman, shot and injured by security forces on Friday, had been trying to carry out a stabbing attack.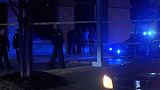 The three-year-old boy is the second toddler to die in a road rage incident in Little Rock in less than a month.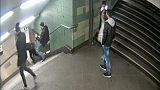 Authorities in Berlin say they have arrested the man suspected of kicking a woman down a flight of stairs in an underground station in the German capital.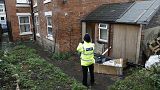 An Isle of Wight coroner in the United Kingdom revealed on Friday the gruesome way a father killed his daughter in an act of extraordinary revenge.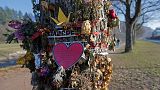 An immigrant accused of raping and murdering a German student is the same man who was convicted of a separate attack in Greece.