Operalia
World news about "Operalia" published by euronews.
MUSICA | 12/09 19:00 CET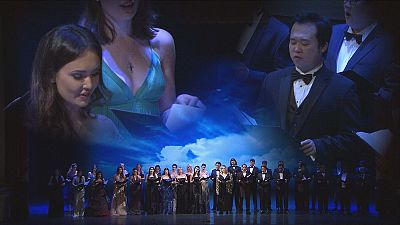 In partnership with: Verona. A city of history, architecture, and a world-renowned opera festival. Recently, the Italian city hosted the twentieth anniversary staging of the most prestigious opera competition in the world - Operalia. This is a unique competition and…
MUSICA | 26/06 17:48 CET

==In partnership with: == The famous opera competition Operalia has reached an important milestone, its 20th anniversary. Founder and world…

MUSICA | 26/06 17:47 CET

Interview with the great tenor Plácido Domingo.