Havana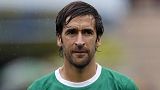 The New York Cosmos football team visited Havana to play an exhibition match against the Cuban national football team. The Cosmos won 4-1. Brazilian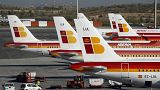 Spanish airline Iberia is resuming flights from Madrid to Havana. It grounded the Cuba link and other South America routes in 2013. Iberia believes a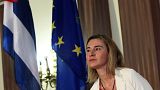 The European Union and Cuba plan to speed up the pace of talks on improving bilateral talks in the hope of reaching a basic deal by the end of 2015, the EU's foreign policy chief says.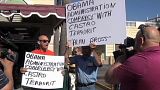 In the Cuban capital Havana, there were celebrations at the news of the thaw in relations with the US. If Obama succeeds in getting Congress to drop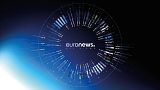 Russian President Vladimir Putin has begun a six-day tour or Latin America. His first stop is Cuba, the Cold War ally of the former Soviet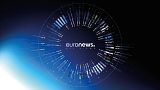 Georgia's Varlam Liparteliani won the gold medal at the Havana Grand Prix in Cuba on Sunday after outclassing Brazil's Tiago Camilo in the under 90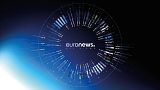 Hundreds of cigar afficionados took part in an unusual contest at Havana's cigar festival on Thursday: a competion to see who could keep the longest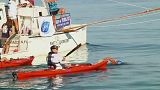 American Diana Nyad has become the first to swim from Cuba to Florida without a shark cage. Nyad, 64, who was making her fifth attempt at the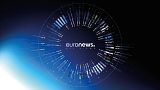 A Russian naval task force has arrived in Cuba for a five day visit. The Russian crews are expected to participate in various cultural and sporting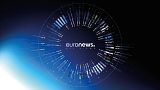 The American at the centre of his country's biggest-ever confidentiality controversy, Edward Snowden, insisted he went public about his country's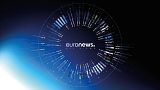 A new round of peace talks is underway in Cuba between the Colombian government and Marxist FARC rebels. After a month-long break in the process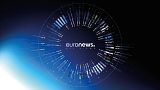 The Ana Cecilia has become the first cargo ship to sail from Miami to Cuba in 50 years. The vessel arrived in Havana Bay on Friday, carrying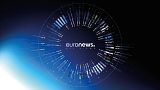 The famous Bodeguita del Medio bar in Cuba is celebrating seven decades in business. The Havana bar, owned by the government, has been frequented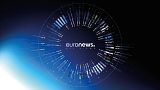 Fidel Castro made a surprise appearance at Cuba's Communist Party Congress in Havana, receiving thunderous applause from the 1,000 delegates.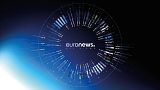 A severe drought that has struck Cuba for the past eighteen months is affecting the water supplies of more than half a million people. Many in