Genocide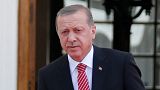 Turkish President Recep Tayyip Erdogan, in Kenya as part of an African tour, might have been expected to react strongly to the German vote.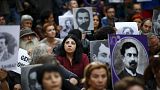 Hundreds of Turks in Germany protested outside the Bundestag ahead of the vote which saw the 1915 massacre of Armenians by their Ottoman occupiers classed as…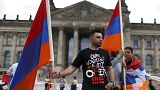 The Bundestag voted in favour of a resolution to refer to the killings of up to 1.5 million Armenians by the Ottoman Empire during the First World War as "genocide".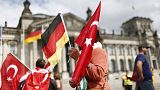 German lawmakers are to vote today on a motion to describe the World War l killings of Armenians Ottoman Turk forces as "genocide".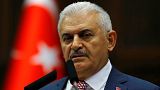 Turkish Prime Minister Binali Yildirim says that there is no doubt that a resolution to refer to the mass killing of Armenians under Ottoman rule in the First World War could damage relations between