Antonio Pappano
World news about "Antonio Pappano" published by euronews.
MUSICA | 26/09 18:51 CET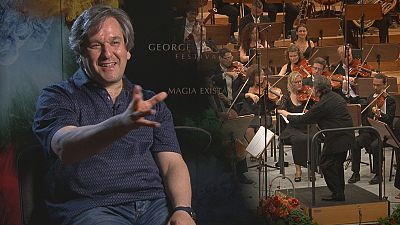 How does a great orchestra move from city to city, from concert to concert? How do you pack up instruments and musicians and get them on the road? Euronews was given a unique insight into life on the road with one of Italy's top orchestras, the Rome-based "Orchestra…
MUSICA | 15/11 13:24 CET

Interview with Maestro Antonio Pappano.