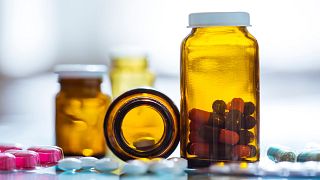 Patients given medication tailored specifically for their DNA experienced 30 per cent fewer side effects, a "groundbreaking" study has found.
The findings were the result of the work of an international team led by researchers at Leiden University Medical Center (LUMC), which set out to demonstrate how prescribing drugs based on a person's genetic information could have reap benefits.
The problem with how drugs are prescribed currently in most settings, the researchers argue, is that it is a one-size-fits-all approach. In reality, everybody is different, and may need a different dosage of a drug to get the desired effect.
Giving people with different DNA profiles the same dosage could lead to side effects, as for some people that dosage could be too high - or too low.
The researchers therefore developed a DNA medication pass, associating a patient's genetic profile to drugs which are processed differently depending on DNA.
Doctors and pharmacists can then scan the pass to adjust dosages for the patients based on their DNA. Around 7,000 patients from seven European countries were involved in the trial, which covered a range of medical specialties including oncology, cardiology, psychiatry and general medicine.
The study found patients using the pass experienced 30 per cent fewer serious side effects than patients who were given the standard dosage.
'A tailored strategy works'
"It's a research result that many people have been waiting for for a long time," said Henk-Jan Guchelaar, Professor of Clinical Pharmacy at LUMC, who led the study.
"If you give the same dose to a patient who has this deviation [in their DNA] as you would give to someone who doesn't have this deviation, then you're really giving too high a dose," he explained.
"Then the body can't process the medication as well, which leads to a higher chance of side effects".
For the study, all participants were prescribed one of 39 drugs whose processing is influenced by a person's genes. The researchers looked at 12 specific genes and found 50 genetic variants that affected how the drugs worked.
Up to 12 weeks after treatment the patients were contacted to discover what side-effects they experienced.
As well as experiencing 30 per cent fewer serious side effects, the patients involved were apparently happy with the pass system itself. The researchers say the patients felt they were more in control and were actively involved in their personalised treatment.
"We don't say that easily - 'groundbreaking research' - but I think this time it is," Guchelaar said.
"For the first time, we have proven that a tailored strategy works at a large scale within clinical practice. There is now enough evidence for us to proceed with implementation".
The study, published in the Lancet journal, is a good reason to move towards mapping the DNA of every patient who uses a pharmacy, according to the researchers. 
By making DNA-mapping a part of standard care, "we can make treatment more effective and safer for each patient," Guchelaar added.