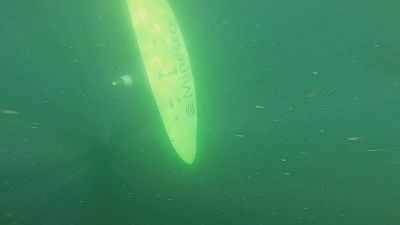 Funny device, isn´t it?
It is an aquatic kite.
It produces electricity from tides.
It can fly underwater up to 10 times faster than the speed of the tide.
Sonars track the passage of marine animals so scientists can devise ways of protecting them.
This prototype is being testing in Northern Ireland.
A full-scale device will soon be installed in Wales.