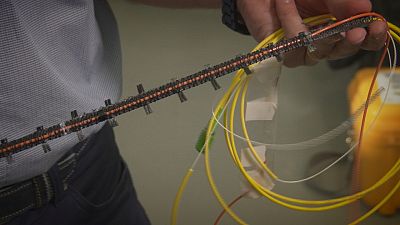 Optical fibre can do more than high-speed internet: it can save lives on the road.
Engineers place fibre cables inside embankments, and pulses of light show the deformation of each fibre sensor. Any erosion inside will be revealed.
Optical fibre sensors can monitor buildings, bridges and other constructions – a simple way to make everybody safer!