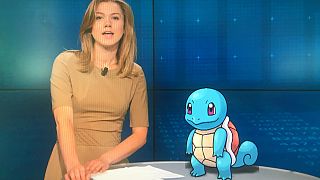 Watch out, it's addictive! That's the warning that should come with Pokemon GO.
Just weeks after its initial launch on July 6, the new app game has become one of the most viral mobile applications of all time, causing traffic accidents and even entering the world of politics.
In this edition of Business Line we have all you need to know about the game, how companies can make money from it, and how Nintendo, the originator of the Pokemon characters, hopes to improve its profits even as its share price goes on a roller coaster ride.
Why a bunch of investors rushed into Nintendo stock in July. And then rushed right back out again. https://t.co/tDkNn9WkYx

— Jeff Spross (@jeffspross) July 27, 2016