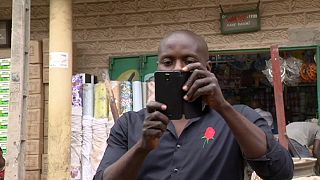 With more than 700 million mobile phone subscribers – a figure far greater than those of the US and Europe – Africa is going through a digitial revolution. But a lot of challenges remain to be overcome before the internet can be a driver of inclusive growth. That was the main message from participants at the recent Forbes Africa Forum in Brazzaville in Congo.
The continent is going through rapid development thanks largely to mobile telephony. It is having a huge impact on the realms of information, finance, culture and creativity. So how best to make the most of this revolution in a continent where limited access to education and to the internet continue to hold back growth?
"With e-commerce you realise that we have a huge gap in terms of actual policy for e-payment within the country," said Dorothy Gordon, Director General of the Ghana-India Kofi Annan Centre of Excellence of ICT. "We also have gaps in terms of giving the right security to a digital infrastructure to ensure that you wouldn't have fraud, these are big policy gaps and unless you can sort out how I can pay you we can't do business effectively".
Broadband challenge
For Adel ALaya, Chief Financial Officer of MTN Congo infrastructure is a major issue: "High-speed broadband is still not available across the continent. The second challenge is that access for the majority of the population is not yet at the required level. The third is actually related to the content and adaptation of the content to local needs in Africa."
Faced by such obstacles Africans have turned in droves to the mobile phone and conduct much of their banking and business through their handsets. The tech giants have taken note and are betting on a hyper-connected continent within 15 years. .