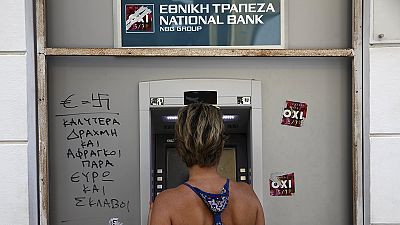 The deal reached by Athens and its international creditors in the early hours of Monday (13 June) saw Greek Prime Minister Alexis Tsipras concede to cuts and reforms that his people had decisively rejected in a referendum a week earlier.
The compromise agreement, which has sparked mass street protests in Greece, calls for sweeping economic policy changes, including cuts to pensions and further 'streamlining' of the taxation system.
In this edition of Business Line we look at some of the key reforms outlined in the deal and what their impact is likely to be – with analysis from members of the Euronews' Athens team.
Plus, in our IT-dedicated segment, we get an inside view on how Greek start-ups are navigating their way forward in a debt-ridden economy with a banking system in deep freeze.