In Pisa, a project vows to discourage bike theft to encourage citizens to take their bikes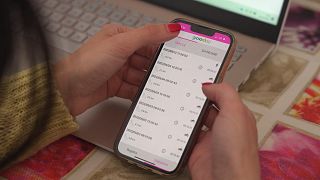 Pisa wants to encourage cycling. With the financial help of the European Union, the Italian city has launched a project called SaveMyBike and offers an app called GoodGo that rewards users of public and soft modes of transport.
"Bicycle theft, one of the main reasons why people don't use it".
According to Massimiliano Petri, who is behind this project supported by the European cohesion policy, bicycle theft is indeed a major concern in Pisa.
"A resident came to us with his bike, he had called it 'Ottavina' because it was the eighth one stolen," says the SaveMyBike & GoodGo project manager. "SaveMyBike came up because bike theft in our cities is very common and it's one of the main reasons people don't use them. We had the idea of setting up rewards: we thought why not encourage people to use all modes of transport and that's how the GoodGo application was born," he explains.
Track your bike with a sensor
When people register into the platform, they can receive a sensor and dispose of it on their bicycle to protect the bike in case of theft. "It's a passive radio frequency sensor, so it doesn't need to be recharged and it works without any data communication costs.", says Petri.