Beyond tourism: the sustainable Arctic holiday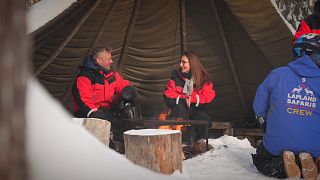 The Arctic makes up one-sixth of the earth's surface. A cross-border project between Finland, Sweden, and Norway called Visit Arctic Europe aims to encourage sustainable tourism in one of the world's most fragile ecosystem.
Smart Regions spoke to the man behind the European project, Rauno Posio.
**_click on the video player above to watch the full interview **