SPD base could veto German coalition
Comments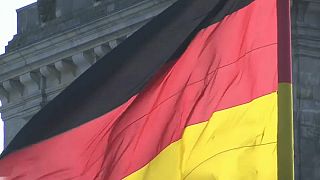 Germany is inching closer toward forming a new government. The Social Democrats led by Martin Schulz narrowly voted on Sunday to start talks with Angela Merkel's Christian Democrats.
If talks go well, Merkel could begin her fourth term as Chancellor by April.
A new SPD-CDU grand coaltion would also be welcomed by advocates of a stronger Europe, says Mario Telo of the Institute of European Studies in Brussels.
"It's a green light to relaunch the European Union, for an agreement with France, and with everyone who makes up the hard European core from the perspective of a muti speed Europe. This is very important because Mr Schultz is much closer to Mr Macron than Mrs Merkel. So it would facilitate an agreement with Macron and France".
Coalition negotions are expected to take weeks. Sticking points include refugee policy, health insurance and employment contracts.
The SPD has been in coaltion with the CDU since 2013. Some members say the party has been overshadowed..
"Martin Schulz should learn his lesson and try to avoid doing the same thing as in the previous coalition, where Mrs Merkel got many more benefits from the alliance than the SPD and that expalins the opposition of the SPD base to entering into another grand coalition," Telo says.
That base will get to vote once leaders agree to a framework,
It's still not clear whether the SPD's 450,000 rank and file members will give their blessing.