Engbersen: 'The integration of refugees in the past was a disaster'
Comments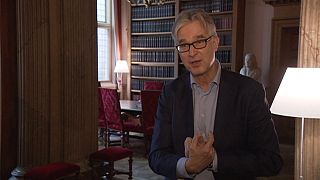 Godfried Engbersen is a leading Dutch experts on migration and asylum topics and research director at the Erasmus University.
Euronews met the professor of sociology at the Amsterdam site of the Royal Academy of Sciences.
Engbersen contributed to a recent policy brief published by The Netherlands Scientific Council for Government Policy (WRR): "No time to lose: from reception to integration of asylum migrants."
His main message is straightforward: integration should speed up, more responsibility and budget should be allocated to municipalities.