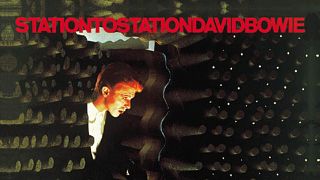 -
23 January 1976: One of my favourite albums is released
Oh, you thought this column was written with objectivity? Hate to break it to you, but this column is written by a flesh and blood journalist. I know that sounds like an oxymoron.
Regardless, that means that when a day comes around and it's the anniversary of a release that I personally think is important, you're damn right I'm gonna focus on it.
On this day in 1976, David Bowie released the often overlooked dynamite of an album that is 'Station to Station'.
The early 70s had been good to Bowie. His first hit single 'Space Oddity' landed days before the moon landing in 1969 but stardom wasn't definite. The British rocker cemented his place in the charts with a string of massive albums, starting with 'The Rise and Fall of Ziggy Stardust and the Spiders from Mars' in 1971 and its follow up 'Aladdin Sane' in 1973.
Never one to linger in a genre, Bowie followed these releases with a covers album 'Pin Ups' (1973), the punky 'Diamond Dogs' (1974), and the incredible soul sound of 'Young Americans' (1976). But success had taken its toll.
Feeling strung out living in Los Angeles, Bowie fell deep into a drug habit. Famously, he claimed to have spent the period subsisting on nothing but cocaine, milk and bell peppers. His mental health was deteriorating as he started getting lost in a new persona. Move aside Ziggy Stardust, it was the turn of the Thin White Duke.
As the Thin White Duke, Bowie started dressing in a sharp suit, making fascist statements, and generally unravelling. Later, he'd claim he couldn't remember anything of the period and afterwards moved to Berlin to get off the drugs.
In Berlin he'd go onto record his exceptional Berlin trilogy of albums with Brian Eno. But before any of that, in the midst of the Thin White Duke's nasty haze, he released 'Station to Station'.
For an artist so tuned into the public's popularity, it's incredible that the record opens with the bold 10-minute long title track. It's a complex odyssey that explores his new persona in bitingly comic detail. The instrumentation is rich with prog-rock flashes, soul grooves, and Bowie's classic warble.
Elsewhere on the album there are classic Bowie bangers like 'Golden Years' and 'Stay', while the whole thing comes to an end with his hauntingly beautiful cover of 'Wild is the Wind'. For an artist who always kept an emotional distance from his audience, something of the troubled human underneath the artifice can't help but shine through on the track.
From opening to close, it's an astounding album. It nearly killed Bowie, and serves as the turning point between his glam rock successes of the 70s and the experimental shift of his Berlin albums. Weird, wild, and wonderful. An essential Bowie record.