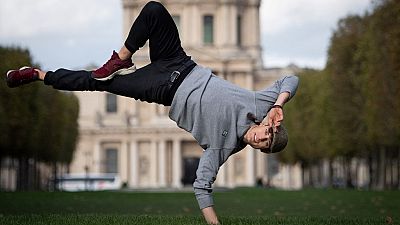 -
For some, opera music is an exclusive genre that generally appeals to those with a more sophisticated palette.
But young and dashing Jakub Józef Orliński is one of the young opera stars trying to break the image of a world that some have qualified as "super-elitist, snob, and stuck up" – and in his case, the word 'break' is quite literal.
When he's not performing on stage wearing Baroque wigs or XVIII-century costumes, the young Polish star can be found breakdancing in front of New York's Metropolitan Opera House.
"As a singer, I try to be as versatile as possible, so the same I do with breaking. I try to incorporate all the things that you can do in breaking. So like power moves, freezes, footwork, all the floor work, top work – sort of everything," said Orliński.
Orliński is a world-famous counter-tenor, capable of mastering mezzo, alto, and even soprano ranges.
While these octaves are typically reached by female singers, some experts believe Orliński tones bare a nod to Baroque-era castrati.
"It's not that like I'm trying to be a product who is like 'there is this great breakdancing countertenor'. No - I am singing. That's my (main) occupation. I am an opera singer and this is something that I do on the side, and I'm not a professional dancer but I still do that because I love it."
The Polish star has already published three solo albums, mainly of Baroque arias, and toured with numerous opera productions.
He has also modeled for brands including Nike and Levi's.
Four years ago, his performance of Vivaldi's 'Vedro con mio diletto' raked in more than 8 million views on YouTube, propelling him to an international audience.
Since then, the young Pole has had shows all over Europe, and is now starting his transatlantic debut.
Orliński is set to feature in a new production of 'Eurydice' by young composer Matthew Aucoin at New York's Metropolitan Opera house.
The new opera premiered on Tuesday, November 23.