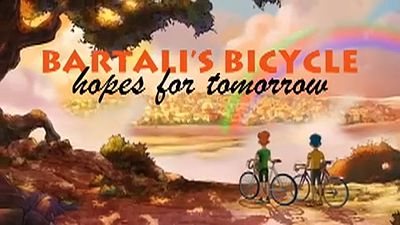 Gino Bartali was one of the greatest Italian cyclists - Now an animated film has been launched to tell his story.
The national hero won the Tour de France twice, he won the Giro d'Italia three times but he also saved hundreds of Jews during World War II.
Around 800 Jews escaped the Holocaust because he smuggled fake documents in the frame of his bike.
He pretended to be training but was carrying messages and photographs for passports to the Italian Resistance.
Sabrina Callipari is a Film Producer and says, "This story had to be told because not everyone knows it, that's why we started this project. The animation was for us the appropriate way to create it also for children and a larger audience as well. We hope people can understand sport can still be "clean".
Evelina Poggi is another Film Producer and she says, "Work has been long because we needed to find the right "concept", in order to tell this story in a right way. This story is somehow a "souvenir", a memory but had to be tailored for today".
The animation film tells the story of a Jewish lad and an Arab boy who are inspired by the great cyclist Gino Bartali. The two boys fight hard to win a cycling tour by violating the rules but making peace and tolerance triumph between their communities. The movie "Bartali's Bicycle" is still a work in progress.