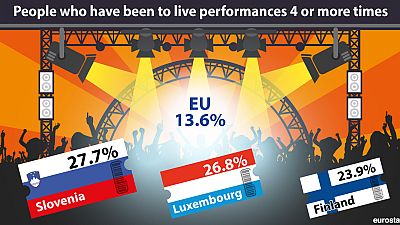 One in every ten EU citizens attended at least four live cultural events over the last year, according to Eurostat. Here are the countries with the highest and lowest participation rates.
European Top 10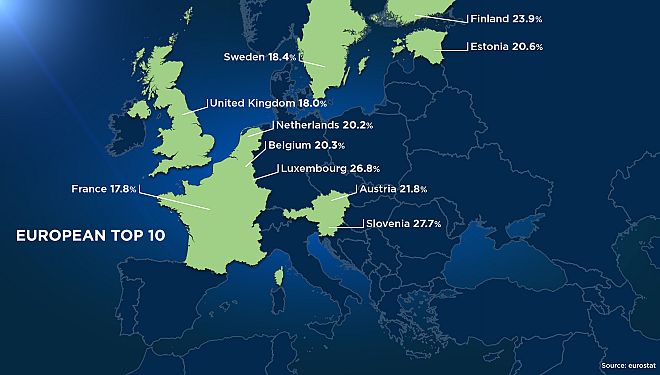 The most frequent visitors to live cultural performances – from concerts, the opera, plays at the theatre plays or the ballet- in Europe live in Switzerland. From July 2016 to July 2017, 37 percent of the Alpine country's population said they had been to a live performance at least four times. Only the Icelandic get close to this rate, at 32.9 percent. Within the European Union, Slovenia (27.7 percent), Luxembourg (26.8 percent), Finland (23.9 percent) and Austria (21.8 percent) top the table.
European Bottom 10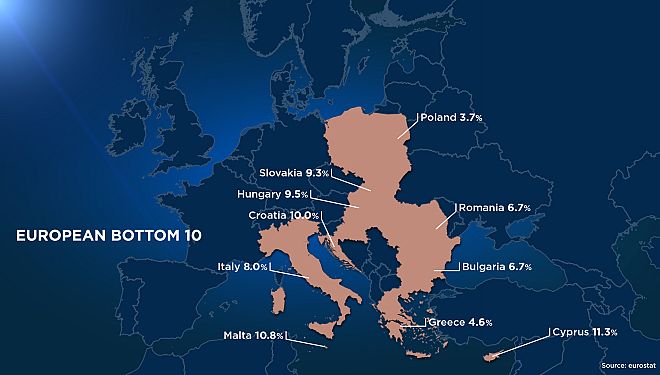 Southern and central European countries see lower attendances with Poland counting just 3.7 percent of its population taking at least four trips to a live cultural event. Greece follows with 4.6 percent, behind Bulgaria and Romania with 6.7 percent. In Italy, despite the country's rich traditions only 8 percent of people met the Eurostat cultural threshold.
_
Frequency of participation in cultural or sport activities in the last 12 months by income quintile, household type, degree of urbanisation and activity type_