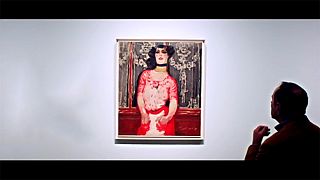 Leonardo da Vinci: The Mechanics of Genius
Leonardo da Vinci: The Mechanics of Genius is the internationally-acclaimed, must-see exhibition of 2016 and demonstrates the full scope of Da Vinci's remarkable genius as an inventor, artist, anatomist, sculptor, engineer, musician and architect.
The ultimate Renaissance man laid the groundwork for some of modern society's important inventions, such as the helicopter, airplane, automobile, submarine, parachute and bicycle.
Annecy International Animation Film Festival
Over the years Annecy's International Film Festival has become the biggest in the world and the place to be. Nine films will battle it out for the Golden Cristal top award.
Genesis – Sebastião Salgado – Multumedia Art Museum
Genesis by world-acclaimed photographer Sebastião Salgado is the result of an eight-year worldwide survey. The exhibition draws together more than 200 spectacular black and white photographs of wildlife, landscapes, seascapes, and indigenous peoples – raising public awareness about the pressing issues of environment and climate change.
Easy Virtue – Van Gogh Museum, Amsterdam
Discover prostitution through the eyes of Vincent van Gogh, Edgar Degas, Henri de Toulouse-Lautrec, Pablo Picasso and many other well-known 19th-century artists. The exhibition explores the artists' fascination with easy virtue in Paris in the second half of the 19th and start of the 20th centuries.