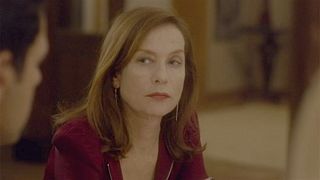 Isabelle Huppert plays a role that is hard to pin down in Elle, the latest film by Paul Verhoeven.
She plays a businesswoman, who controls her company with the same iron fist that she takes with her personal life. That is, until she is sexually assaulted by an unknown assailant in her home.
Instead of reporting it to the police, she takes it on herself to stalk her rapist. Except that the tracking down of her assailant takes an unexpected turn. The film was adapted from the book by Philippe Djian entitled "Ho."
Isabelle Huppert fascinante et impériale dans "Elle" de Paul Verhoeven.
Une immense actrice, définitivement. pic.twitter.com/nDdrUuaXoq

— Anne-Hélène Dorison (@AnneHD44) 29 May 2016
This is the first French film by Verhoeven, a director with a richly varied career – with films such as Robocop, Starship Troopers and Sharon Stone's famous crossing of the legs scene.
Elle is a troubling, dark thriller, ably adapted by the chilling Huppert. Fragile, yet strong. It's very intelligent as it takes along this twisted journey of characters.
Bon film et bonne semaine.