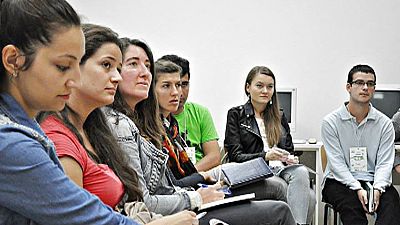 Long-distance relationships are possible.
They actually work quite well.
Before you give me at least 365 reasons why this is not true (and I wouldn't necessarily disagree with you) let me tell you that the relationship I am talking about is a special kind of one that allows young people studying and working abroad to reconnect with their home country and work for it from distance.
The number of Bulgarians studying abroad is around 30,000 (no official statistics are available). Their favourite destinations are Germany and the UK. Learning at least a couple of foreign languages is normal for Bulgarian school kids and that is why the transition to the new culture is often easier than that of other international students.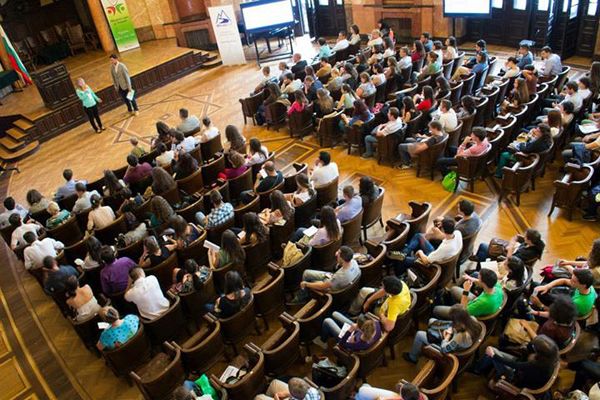 United ideas for Bulgaria is a non-governmental organisation with team members (students and young professionals) around the globe. It proves that these 'distance relationships' are possible. For the third year in a row they have organised the conference "We are the ideas" that gives around 150 people the opportunity to meet up in Sofia for 4 days and to create something new. Along with students from Bulgarian universities, many people come back from Germany, the UK, Holland or Canada to take part in the event.
The attendees are divided into 10 teams that are coordinated by two chairs and supported by several lecturers. Workshops in project management, PR and web design are just some of the tools that the organisers use to empower the participants and show them that social enterprise in their home country is a good option for their future.
The goal of each team is to plan a project that will somehow enhance the situation in Bulgaria. The idea is simple: if each of us changes something small, soon we will have a brand new and better reality around us.
Some of the previous projects have included: introducing Braille menus to restaurants in Sofia, teaching high school students more about their civil rights, transforming a subway in Sofia and building a network of volunteers who support Bulgarians who need lifesaving treatment abroad.
Nadezhda is one of the chairs of the 'Social Policy' team. She studies in Berlin, but came back for the conference. "What motivated me to take part was my love for Bulgaria and the desire to do something good for it. Apart from that, I knew that the organisation consists of many motivated young people and it's a pleasure to work with them. It's also an interesting challenge to test my organisational skills from a distance."
Surprises from the organisers and their good work planning the event provoked creative thinking from the participants, the projects that were born out of the event are inspiring.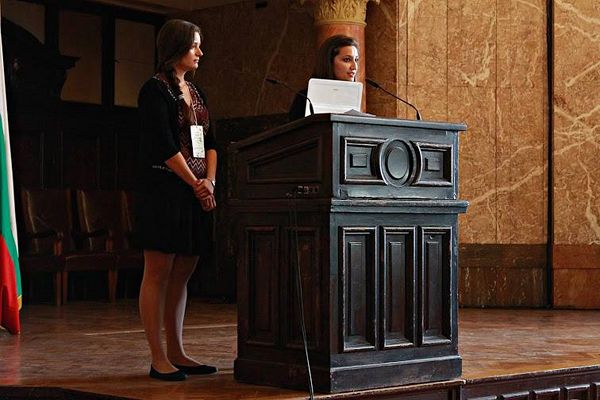 Nadezhda's team is confronting a big issue, they will be organising social events for orphans and children from asylum seeker families that have recently arrived in Bulgaria. The team will organise a camp where children from both groups will have the opportunity to meet up, develop new social skills and do some sports.
The 'Environment' team came up with a project to link bee-keeping and businesses in Bulgaria. The 'Law' team and their project 'EU Law to Know' are going to break down EU agricultural legislation so that it is clear and accessible for farmers in Bulgaria.
Team 'Culture' will try to develop the public interest in dance and will encourgae them to dance following drawings of steps in parks. The 'Urban' team will transform the boring (and not that helpful) bus stops in Sofia.
The enthusiasts from team 'Science' will organise a conference to link scientists with businesses. At the same time, the young 'Economists' will develop an interactive game that will increase the awareness of finance and economics among Bulgarian students.
The 'Education' team, Teach for Bulgaria, will organise a similar conference for school students. Another education team is working on a platform that will unite all different projects that provide interactive education.
For the third year in a roll, all these young Bulgarians are proving to older generations that the tradition of complaining without action is something from the past. It is time for generation Y to act and improve the things it doesn't like. Nothing can stop us – not even distance.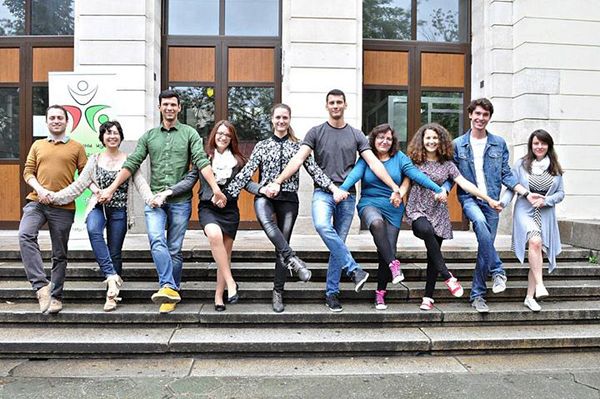 Photo credit: United ideas for Bulgaria