Portuguese birth rate on the rise again after dropping in 2021
Comments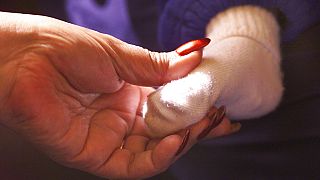 -
Copyright

MICHAEL MACOR/San Francisco Chronicle
Portugal's census reveals the country's birth rate is on the rise again after a historic drop recorded in 2021.
Last year closed with 5% more births, with over 80,000 being registered.
Observers say the figure is encouraging for an ageing country of just over 10 million inhabitants.
According to official statistics, Portugal has lost more than 200,000 inhabitants over the last 10 years.
Some projections predict that by 2070 the population will be barely eight million and that 35% of the population will be over 65 years of age.