Finland grows more and more open to nuclear energy
Comments
By Euronews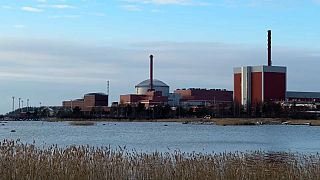 -
Already delayed some 12 years, the third reactor at Olkiluoto power station on the West coast of Finland has again been paused for further tests on its turbines. 
It has been designed to be Europe´s most powerful and will be the biggest in the World. Despite the continuous delays, up to 70% of Finns say they favour nuclear energy, well above the EU average and a huge increase from 30 years ago. 
Younger Finns seem to see nuclear energy as an ally in the fight against climate change.
Autonomy from Russia´s energy sources and trust in public regulators also seem to be driving forces behind this increasing social acceptance of nuclear energy.
Critical voices say the nuclear industry is heavily investing in marketing and lobbying and that questions remain regarding the nuclear power plants´ safety, security, and environmental impacts.
Find out more on our latest episode of Witness.
Click on the player icon above to see more