Liz Truss' journey from 'Remainer' to 'Brexiteer' in her own words
Comments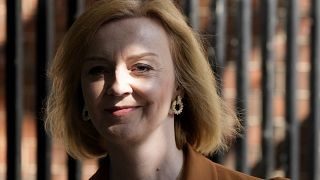 -
The newly chosen UK prime minister, Liz Truss, is a fervent supporter of Brexit. 
In her previous roles, at the Treasury and as trade and foreign secretary, she has passionately promoted the UK's "opportunities" outside the EU.
However, she was once an enthusiastic backer of the UK's EU membership. She voted "Remain" in the 2016 referendum having spoken out in particular of the need to remain in the EU's single market.
Below is a summary of Truss' Brexit transformation — in her own words:
*The UK had not left the EU at this stage and trading rules had not changed.
The UK left the EU on January 31, 2020 and its single market and customs union when the Brexit transition period expired on December 31, 2020.