Angola reaps the harvest as international investors move in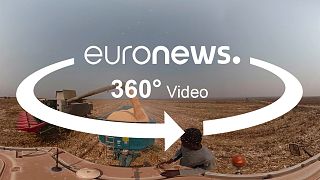 -
Angola's number-one beer producer imports a lot of corn to make its brew.
Now the France-based Castel Group has started growing it in Angola's fertile Malanje Province, a place that's once again becoming a breadbasket for the country.
They're developing a farm in stages, having bought a 5,000-hectare concession from the government.
It's one example of how international companies are helping Angola diversify its economy.
In this edition of Angola 360, the farm's boss, Sebastien Ducroquet, drives us across the Fazenda Socamia as he brings in the harvest.