Red carpet out for opening ceremony of the 72nd Cannes Film Festival
Comments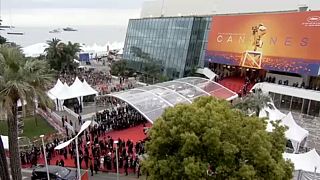 The red carpet was out and the stars of the world of cinema were present for the glittering opening ceremony of the 72nd annual Cannes Film Festival.
This year, a total of 21 films are in competition for the festival's top prize, the Palme d'Or .
Mexican filmmaker Alejandro González Iñárritu is serving as jury president. The Oscar-winning director said that he feels a great honour as the first Latin American to be in this position.
Award-winning Greek director Yorgos Lanthimos is also a member of the jury.
The international film festival was declared open by English-French actress and singer Charlotte Gainsbourg and Oscar-winning Spanish actor Javier Bardem.
This year's Cannes Film Festival will open with the premiere of the new film by American director Jim Jarmusch, called 'The Dead Don't Die'. It's a comedy about zombies and stars Bill Murray, Adam Driver, Iggy Pop and Danny Glover.
Also in competition is the new film by Quentin Tarantino, 'Once Upon a Time in Hollywood', a comedy-drama starring Leonardo DiCaprio and Brad Pitt.
The 72nd Cannes Film Festival ends on May 25th.