Two French soldiers killed during rescue of four hostages in Burkina Faso
Comments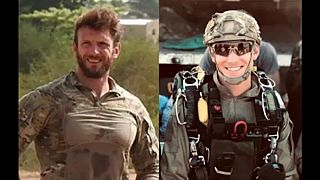 Two French soldiers have been killed during the rescue operation by special forces of four people being held hostage by an armed group in Burkina Faso in West Africa.
The operation took place at night with the support of US military and intelligence units, which are based in Chad. The hostages were an American woman, a South Korean woman and two male French tourists, who had been abducted on May 1st in a national park in Benin. The hostage takers were killed during the operation.
The quartet had all been captured in Benin and then taken over the border to the north of neighbouring Burkina Faso, where the rescue operation took place.
France named the freed French hostages as Patrick Picque and Laurent Lassimouillas. The two soldiers killed were Cedric de Pierrepont and Alain Bertoncello.
France's Armed Forces minister Florence Parly said: "The message to all robbers and terrorists is clear: Those who attack France and French citizens must know that we will not decline efforts to track them down, to find them and to neutralise them. We will never abandon our compatriots."
The two French tourists had been abducted in the Pendjari National Park in northern Benin, known for its large population of white elephants, West African lions, hippopotamuses and buffaloes. The area, however, is near the border with Chad, which the French government advises its citizens not to visit due to frequent kidnappings.