International community takes wait and see stance on Venezuelan crisis
Comments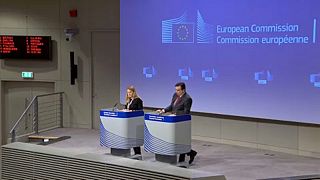 The international community is taking a wait and see stance on developments concerning efforts by Venezuelan opposition leader Juan Guaido to mobilize the military and oust President Nicolas Maduro.
The United States is expressing its support to the people of Venezuela in "Operation Freedom", reiterating their support for the Venezuelan opposition leader Juan Guaido, who claimed from an airbase in Caracas that he has the support of military forces.
"Today, the provisional president Juan Guaido announced the beginning of Operation Freedom," the head of US diplomacy Mike Pompeo wrote in a tweet. U.S. Secretary of State Mike Pompeo added that the US government "fully supported the Venezuelan people in their quest for freedom and democracy."
U.S. National Security Adviser John Bolton also appeared to back the call by Guaido for support after the Venezuelan opposition leader called on Venezuelans and the military to support his efforts to overthrow President Maduro.
However, the European Commission is adopting a wait and see strategy as it watches developments. Commission spokesperson for Foreign Affairs, Security and European Neighbourhood Policy and Enlargement, Maja Kocijancic said: "I would reiterate our position of supporting a political and peaceful solution for the crisis in Venezuela, ultimately through free and fair elections. This is the longstanding EU position that you are familiar with. We are currently following the developments on the ground and if there will be anything to say more specifically we will revert." 
About 50 countries, including the US, have recognised Guaido as the provisional president of Venezuela and Washington has imposed sanctions in efforts to overthrow President Maduro.