Notre Dame tragedy inspires fundraising for burnt Louisiana churches
Comments
By Kelly Valencia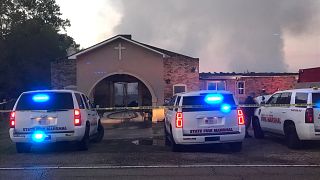 Three churches destroyed by fires in the United States have seen a spike in donations following the flooding of funds to Notre-Dame Cathedral.
Fundraising has topped €1.8 million to help save the churches in Louisiana after a widespread social media campaign which gained traction after millions of euros were donated to the restoration of fire-ravaged Notre-Dame.
On Tuesday afternoon, the three churches had raised just €160,000 but 24 hours later, donations to the Go Fund Me page had reached €1 million.
After the devastation to Notre-Dame, activists and politicians in the United States called for attention to be thrown to the three churches, with figures such as former first lady Hillary Clinton weighing in.
A man has been arrested and is being charged in connection with the destruction to the three Louisiana churches.