Suspect arrested in series of bomb threats sent to public offices across Germany
Comments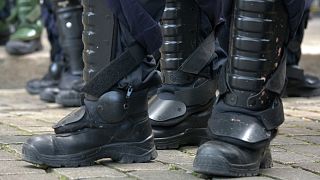 German police have arrested a suspect in the case of the series of bomb threats, prompting evacuations, that were sent to several town halls across Germany on March 26.
The State Criminal Police Offices in Berlin and Schleswig-Holstein, alongside the Federal Criminal Police Office, have identified a suspect, they announced on Friday. The suspect is from Schleswig-Holstein, the authorities said in a report.
"There is a suspicion that the suspect could be the author of various threatening letters sent to courts and other institutions in Hamburg, Schleswig-Holstein, Baden-Württemberg and Brandenburg," the report read.
The town halls of Augsburg, Göttingen, Chemnitz, Kaiserslautern and Neunkirch were affected by the bomb threats.
In Augsburg, police said in a tweet that the threat had been sent by email, and it had noted a "connection" with other threatening notes sent to the other locations.
More than a thousand city council employees were affected by the evacuation in Kaiserslautern, a police said.
"At the moment, the search procedures are underway in the two town hall buildings, which will take a certain amount of time due to the larger number of floors and rooms," the statement said. "Several explosive-detection dogs are in use."
In Neunkirch, a kindergarten adjacent to its town hall was also affected.