Raw Politics: Filipino journalist shines light on deaths in government's drug war
Comments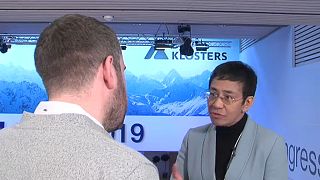 Maria Messa is one of the most vocal critics of the Duterte regime in the Philippines.
Citizens and journalists alike have been targeted by the government for making critical statements on the internet.
Mesa herself has been subject to extreme attacks on the web, at one point she received 90 hate messages per minute.
"These exponential attacks are meant to pound you into silence," Mesa said.
The Filipino journalist also potentially faces a 15-year prison sentence for her investigative pieces on the government's war on drugs in her home country.
"Now more than ever, the mission of journalism is incredibly important," Messa said.
"Not just for Philippine democracy but for all democracies around the world."