Facebook just took down two disinformation networks linked to Russia
Comments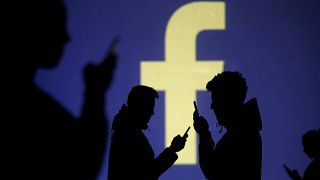 Facebook said on Thursday that it took down two large disinformation networks linked to Russia and operating in the Baltics, Central Asia, the Caucasus, and Central and Eastern European countries.
The two operations were found to have originated in Russia, with one active in a variety of countries and the other was specific to Ukraine.
"We didn't find any links between these operations, but they used similar tactics by creating networks of accounts to mislead others about who they were and what they were doing," wrote the Head of Facebook's cybersecurity policy Nathaniel Gleicher in a press release.
'Censorship'
The largest network had a total of 364 Facebook pages and was linked to employees of Sputnik, a news agency established by the Russian government-owned media agency Rossiya Segodnya. These pages and accounts presented themselves as independent news pages or general interest pages.
"Some of the pages frequently posted about topics like anti-NATO sentiment, protest movements, and anti-corruption," explained Gleicher. This network spent around $135,000 (€118,472) for ads on the social media platform, paid for in euros, roubles, and US dollars. The first advert ran in October 2013, and the most recent was published in January 2019.
However, Sputnik branded Facebook's removal of pages as "censorship" and said it is "clearly political in nature."
"Seven [Facebook] pages belonging to our news hubs in neighbouring countries have been blocked ... If this blocking is Facebook's only reaction to the quality of the media's work, then we have no questions, everything is clear here," it wrote in a statement.
"But there is still hope that common sense will prevail," it added.
EU elections
Information on the other network was based on an initial tip from US law enforcement and operated in Ukraine. The individuals behind the accounts primarily represented themselves as Ukrainian and operated a variety of fake accounts while sharing local Ukrainian news stories on a variety of topics, such as weather, protests, NATO, and health conditions at schools.
Lawmakers across the continent have expressed concern for some time regarding the regulation of social platforms and their vulnerability during election periods.
"Our security efforts are ongoing to help us stay a step ahead and uncover this kind of abuse, particularly in light of important political moments and elections in Europe this year," Gleicher added.