The Salisbury poisoning incident | Review 2018
Comments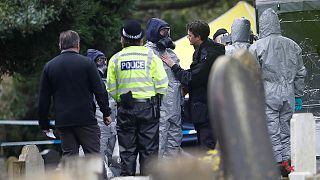 In March, sleepy Salisbury, a small city just over an hour from London, became the centre of international intrigue when a former Russian spy and his daughter were found catatonic on a bench.
After a series of tests, doctors learned they had been poisoned by a military grade nerve agent which had been produced in the Soviet Union.
An international political crisis followed: Diplomatic relations between Britain, its allies, and Russia reached a historic low as doctors scrambled to revive the Skripals.
Then three months later, the scandal deepened, leaving one Briton dead and another in critical condition.
Watch UK Correspondent Vincent McAviney's report on the incident in the video player above.