Real identity of second Russian linked to Skripal poisoning revealed by Bellingcat
Comments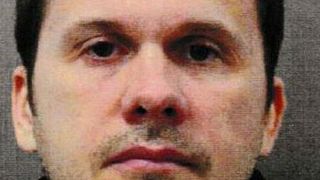 -
The second Russian who Britain says was responsible for the poisoning of former double-agent Sergei Skripal was a military doctor for Russia's GRU military intelligence unit, investigative website Bellingcat said on Monday.
Bellingcat said the real name of the man previously known as 'Alexander Petrov' was Alexander Yevgenyevich Mishkin.
"Bellingcat's identification process included multiple open sources, testimony from people familiar with the person, as well as copies of personally identifying documents, including a scanned copy of his passport," the website said.
Last month, the website revealed the identity of the other suspect as Col. Anatoliy Vladimirovich Chepiga, a special forces veteran, who went by the name to British police as "Ruslan Boshirov." Chepiga was a "highly decorated GRU officer bestowed with Russia's highest state award, Hero of the Russian Federation."
London police force said it will not comment on speculation regarding the real identities of the men charged with poisoning of the Skripals.
Bellingcat said it will publish a report on how they managed to identify Mishkin on Tuesday at noon GMT.
Skripals
Sergei Skripal, a former colonel in Russia's GRU military intelligence service, and his 33-year-old daughter Yulia were poisoned in March by a liquid form of Novichok, a substance originally developed in the former Soviet Union.
Following the attack in March, a UK investigation blamed Russia for the poisoning which they've always denied. UK scientists also found that two other people who fell ill three months later – one of whom died – had been exposed to the agent.
The US expelled dozens of diplomats in solidarity with the UK after the attack on the Skripals.