Mnangagwa urges Zimbabwe to unite behind his presidency
Comments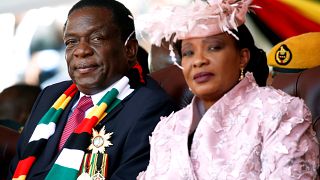 As Emmerson Mnangagwa took the oath of office, he urged Zimbabwe to unite behind his presidency.
It's after a divisive election that US observers say called the country's democratic credentials into question.
Thousands of Zimbabweans, some bused in, and foreign leaders including from South Africa's Rwanda, gathered at Harare's national stadium for Sunday's swearing-in.
He reiterated he will call an independent inquiry into the army crackdown following the vote in which six people died.
Emmerson Mnangagwa, president of Zimbabwe says, "The isolated and unfortunate incident of violence that reared its ugly head on 1 August, 2018, was incredible and most unacceptable. To put closure and finality to the matter I will soon be announcing members of the commission of inquiry into the said violence..."
The main opposition leader, says the inauguration of Mnangagwa as president would be "false" and illegitimate.
Nelson Chamisa of the MDC also unanimously rejected the party's claims of vote-rigging.