Britain's foreign minister says Russia is making the world more dangerous
Comments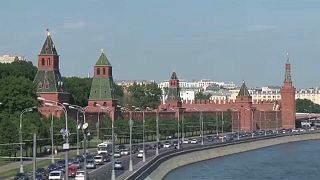 Russia's Foreign Minister has accused Britain of trying to impose an anti-Russia policy on both the European Union and the United States.
Relations between Moscow and London are tense after Britain blamed Russia for the nerve agent attack on a former Russian double agent in Salisbury.
"The country that leaves the EU in the so-called "BREXIT" process, is trying to dictate Foreign Policy to the EU and now London wants to dictate Foreign Policy towards Russia to Washington," Sergei Lavrov said on Tuesday.
Lavrov said Moscow had many times offered to sit down with Britain and discuss problems affecting bilateral ties, but had always been rebuffed "in a high-handed way."
He said Russia's offer of talks still stood however.
Meanwhile on Tuesday Britain's new foreign minister was on his first visit to Washington, partly to press for more sanctions against Russia over the Salisbury attack.
He claimed Russia is making the world more dangerous.
"We must engage with Moscow but we must also be blunt. Russia's foreign policy and the president Putin have made the world a more dangerous place," Jeremy Hunt said.
The US is already set to ban Russian exports of security-sensitive goods following the Salisbury attack.
Many EU states are reluctant to impose more sanctions on Russia however.