UK likely to see above-average temperatures until October
Comments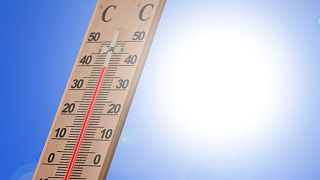 The UK Met Office has confirmed a new three-month outlook that warns of warmer-than-average temperatures in the coming months, potentially even up until October.
"There is a chance of warmer than average and drier than average conditions," UK Met Office press officer Bonnie Diamond told Euronews.
The prediction is not a forecast as those can only be accurate up to seven days in advance, Diamond said. Instead, this information was provided to local authorities and emergency services.
The outlook comes amid Europe's heatwave, with several countries, including Portugal, seeing record-breaking temperatures in recent days. 
The Met Office also predicts that throughout the rest of August, the northern part of the UK may experience drier conditions while the southern half will likely see thunderstorms.
However, by the start of September, the weather pattern is expected to slow, resulting in "settled" conditions.