World Health Organisation declares new ebola emergency in Democratic Republic of Congo
Comments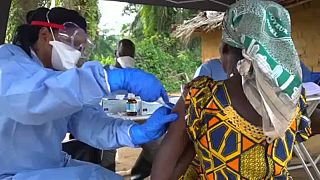 The Democratic Republic of Congo has announced a new outbreak of the deadly Ebola virus, just days after a recent emergence of the disease, which killed 33 people, was declared over.
Four cases of the virus were confirmed in northeastern North Kivu province. A team of 12 experts are to set up a response operation.
The World Health Organisation has started moving staff and supplies into the area.
There are no indications the new cases are linked to the country's previous - and ninth - Ebola outbreak in northwestern Equateur Province.
Ebola is a virus-caused haemorrhagic fever that in extreme cases causes fatal bleeding from internal organs, the mouth, eyes or ears.