Algeria parliament backs higher customs duties in place of ineffective import ban
Comments
By Reuters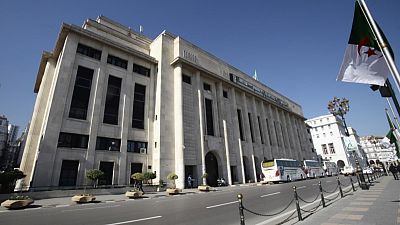 By Hamid Ould Ahmed
ALGIERS (Reuters) – Algeria's lower house of parliament approved on Monday a government plan to lift a largely ineffective ban on imports of many goods and replace it with customs duties of between 30 and 200 percent.
The OPEC member has been trying to ease pressure on state finances since 2014, when crude oil prices started falling, leading to an almost 50 percent fall in energy earnings.
Oil and gas revenues account for 95 percent of total exports and 60 percent of the state budget in the North African nation of 41 million people.
Authorities have said the higher duties will apply to finished goods and are aimed at encouraging local firms and protecting them from foreign competition.
A committee made of the ministries of trade, finance and industry will be set up to determine the list of goods to which the duties will be applied, the government said.
At the start of this year Algeria banned the import of 851 products, including mobile phones, home appliances and some foodstuffs, but the measure had little impact on imports, which have mostly continued in defiance of the ban.
Some opposition figures criticised the government for turning to duties as an alternative, urging reforms to improve the performance of the non-energy sector.
"There is a need for other measures to overcome the economic difficulties and increase domestic production," said deputy Smail Mimoun of the Movement of Society for Peace.
Economists also say the tariffs could limit access to imported goods and cause inflation to jump.
"There will be automatically an upward trend in prices," said economics professor Abderrahmane Aya.
(Reporting by Hamid Ould Ahmed)