Banco BPM ready to sell debt collection unit if all bad loans bid for - CEO to paper
Comments
By Reuters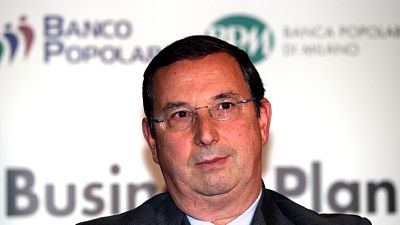 MILAN (Reuters) – Italy's Banco BPM <BAMI.MI> is willing to sell its debt collection unit if suitors bid for nearly all of the bad loans it has put up for sale, its Chief Executive said on Wednesday in an interview with an Italian paper.
On Tuesday a source familiar with the bidding process told Reuters suitors eyeing the debt recovery unit of Banco BPM are expected to take on bad loans for an amount close to the top of a 3.5-10 billion euro (£3-£9.12 billion) range set by the bank.
CEO Giuseppe Castagna told Italian daily Corriere del Veneto the price of its so-called Project Exodus bad loan sale could have been higher had it not been for recent market turmoil.
(Reporting by Valentina Za and Massimo Gaia)