Italy and Malta refuse to dock migrant ship carrying 629 people
Comments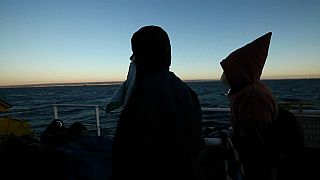 Spain has offered to take in the 629 migrants stranded on a ship in the Mediterranean Sea.
It's after Italy's new populist government has refused permission for the vessel to dock and Malta is also not welcoming anyone.
Italy's interior ministry, Matteo Salvini tweeted saying #lets close our ports.
Malta's Prime Minister, Joseph Muscat's also tweeted saying, "They're concerned with Italy's authorities. They manifestly go against international rules and risk creating a dangerous situation for all those involved".
His second says, "Malta is in full conformity with international obligations and will not take the vessel in its ports".
Doctors Without Borders operates the Aquarius ship, together with the SOS Mediterranean Organizations.
They say there was only enough supplies for another day.
Salvini says Italy should not be the only country taking in boats arriving from North Africa and urges Malta to allow the ship to disembark.
In another tweet he says, "Today even the ship Sea Watch 3, a German NGO and the Dutch flag, is off the coast of Libya waiting to bring the umpteenth load of immigrants, to Italy. But Italy has stopped bending its head and obeying".