Lithuania and Romania 'allowed CIA secret prisons' on their territory
Comments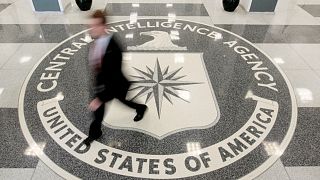 Lithuania and Romania violated the European ban on torture by allowing the CIA to operate secret prisons on their territory, ruled the European Court of Human Rights on Thursday.
It follows allegations against both countries by US captives Abu Zubaydah and Abd al-Rahim al-Nashiri.
They were both taken in after the September 2001 attacks in the US and are now being held in Guantanamo Bay.
The European Court of Human Rights said on Thursday it had concluded Lithuania hosted a CIA detention centre from February 2005 to March 2006 and that Abu Zubaydah had been held there.
It said Romania had been home to a similar CIA prison between September 2003 and November 2005 where Abd al-Rahim al-Nashiri was held.
The court concluded authorities in both countries had cooperated and would have known the purpose of the centres.
It said both prisoners had experienced "blindfolding or hooding, solitary confinement, the continuous use of leg shackles and exposure to noise and light" during their time in the respective countries.
This, said the ECHR, violated article three of the European Convention on Human Rights, which prohibits torture and "inhuman or degrading treatment or punishment".