Morgan Freeman apologises after assault claim
Comments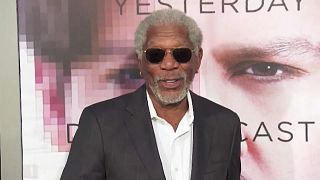 Oscar-winning actor Morgan Freeman has issued an apology after he was accused of sexual misconduct by eight women and several other people.
According to CNN, the US film star is alleged to have assaulted one production assistant for months during filming of bank robbery comedy Going in Style.
She said the 80-year-old had repeatedly touched her, tried to lift her skirt and asked whether she was wearing underwear.
Freeman said in a statement that he said that making women feel "uncomfortable" or "disrespected" was never his intent.
He is the latest in a string of high-profile Hollywood figures to be accused of sexual misconduct since the advent of the #MeToo movement.