Analysis: Ex-Trump aide Steve Bannon's speech in Hungary
Comments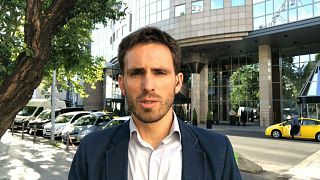 Ahead of Euronews' interview with Steve Bannon, our correspondent Bryan Carter has been in Hungary where President Donald Trump's former chief strategist has stopped off as part of a European comeback tour.
Carter reports on Bannon's speech to far-right counterparts in Budapest yesterday, which the press were banned from recording.
It comes after the nationalist icon had earlier made some highly controversial remarks during a BBC interview.
He said Martin Luther King would be proud of Donald Trump for his record on getting people from black and Hispanic communities into work.