Copenhagen's largest cannabis market shut down
Comments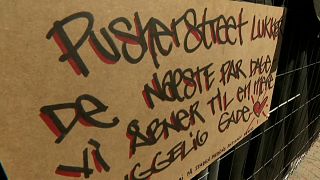 -
Denmark's most famous open air cannabis market was unexpectedly shut down on Tuesday. The entrances to Pusher St., located in Copenhagen's alternative Christiania neighbourhood, were fenced off by local residents with a sign reading "it would be closed for a few days and would reopen a cozier street".
Though no official reason has yet been given for the shut down, local news agency Ritzau reported it could be a dispute about who should be allowed to sell drugs on the street.
Christiania, also known as Freetown Christiania, is a neighbourhood in the Danish capital that has been autonomously run by hippies and anarchists since 1971 and has become a magnet for activists and tourists alike.